About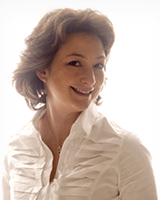 Based in Haslemere, Surrey, Pennywise prides itself on serving the local business community where we concentrate on sole traders, partnerships and smaller companies.
We offer a more personalised service than the major regional or national practices and like to be involved with your business throughout the financial year rather than "just turning up at the year end to do the books", as we seek to make a positive contribution to your business and success on an ongoing basis.
We get to know you and your business objectives, with the result that your business benefits from lateral and creative thinking throughout the year, which when combined with financial expertise and a wealth of experience in running your accounts and bookkeeping, leads to a better outcome for you, and for us, in looking after your business as well as we possibly can.
We're always here to help and no question is too small or too complex. We would rather discuss something you later realise wasn't an issue after all, than miss something that you then need "emergency assistance" with.
As we agree our fees up front and charge you a fixed fee each month, there is no extra charge for calls or emails between us during the month. We would rather help you achieve your business goals than clock watch.
We offer a variety of accounting packages depending on what level of help you need from a basic accounting package with minimal input from us for startups and micro businesses from £20 a month to a more 'hands on' package from £50 a month, depending on the number of your transactions. This will provide you with monthly management accounts and financial advice and guidance as needed.
We can also do your VAT returns, payroll, corporation tax, self assessment returns and statutory compliance. Again, we agree the package you need and price our services before we start work so you won't have a large or unexpected bill at the end of the year. We hope that this approach helps our clients plan their finances and provides access to professional advice without the worry of large fees.
Pennywise Accounting is an Institute of Chartered Accountants approved practice and part of their Business Advisory Scheme. Caroline Warrington is the practice principal. She trained and qualified as a Chartered Accountant with KPMG and moved to Moss Bros plc shortly after qualification. She returned to work after a career break with her family, and set up her own practice to offer outsourced accounting work to both large companies as well as SMEs and sole traders. Her breadth of experience means that she is well placed to help businesses and their owners achieve their financial goals as well as understanding the need to juggle work and home.
Pennywise Accounting ltd, Dickhurst House, Haslemere, Surrey GU27 2EW, United Kingdom. Registered number 06485081